12 Things You Need to Succeed in Your Holistic Health Practice! Part 3/3
Change is hard! But sometimes life – and business – require us to adapt and learn new ways of doing things in order to survive and thrive. Now you can grow your practice into an amazingly profitable and fulfilling business with 12 Things You Need to Succeed in Your Holistic Health Practice!
9. Step Out for Success
Do you hibernate in your office waiting for clients to call? Instead of waiting for them to come to you, go find them where they gather in groups! This is the fastest path to clients!
No matter how great your work is, it won't do you any good until you get it in front of the right people. So let's move your hard work from your hard drive into the world – and the world-wide web!
Are you ready to get noticed by lots of Ideal Clients, to let them know what your holistic health practice is all about and how your services can help them? Get out and get known by talking to people via live presentations and internet. To go public with your Magnetic Marketing Materials, get out and get known by talking to people via live presentations and social media.
Meet, educate and attract your Ideal Clients with simple, affordable marketing! Steps to Success 9: The Prosperous Practice Guide to Getting Known. http://wp.me/P42qnM-l
10. Is Your Marketing Diversified?
Does your business garden grow a variety of strategies? The most successful healthcare practitioners use several marketing strategies to attract clients. But less successful ones neglect to diversify their marketing and stick with just one or two tactics. Essentially, they plant one or two kinds of seeds in their marketing garden and hope for a bumper crop of clients. This approach doesn't work well in marketing or in gardening!
The most successful practitioners use multiple marketing strategies simultaneously to attract clients into their practices, just as a successful gardener grows a variety of plants for the most flourishing garden. For the quickest, best and longest-lasting success, diversify your marketing to appeal to people with different learning styles and attract clients from several different sources.
Plant a diversified Marketing Garden! Steps to Success 10: The Prosperous Practice Guide to Diversified Marketing. http://wp.me/P42qnM-l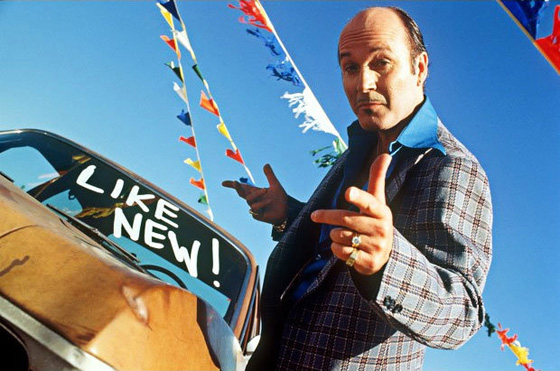 11. Use the Gentle Sales System 
Does selling your services make you feel manipulative or aggressive, like a pushy used car salesman? Honor your clients' and your own integrity with a compassionate sales conversation that highlights your services and solutions. Here's how to easily, sincerely and gracefully approach your sales talk with a client as a healing conversation in which you are serving their highest good.
Get clients to sign up for your packages and programs without being pushy, phony, awkward or manipulative. Master simple yet effective techniques that sell your services authentically, respectfully and ethically. Guide people to see your work as the solution to their problems by learning the art of selling from the heart!
Our done-for-you sales script gives you the exact, word-for-word, heart-centered conversation to tell people how you provide the help they need for their health care! Take a peek here: Steps to Success 11: The Prosperous Practice Guide to the Gentle Sales System.

12. Set Up Systems for Success 
Do you know in advance what you'll be doing every day, week and month to grow your business? A preplanned marketing schedule simplifies your business, keeps your practice on track and your life in balance so you can focus on serving clients!
If you're feeling stressed and overwhelmed, if crucial tasks are falling through the cracks – you're wasting time and energy that you could be using to achieve your personal and business goals. Learn the essential processes you need to have in place to make your business more productive, proficient and profitable. Have a system, procedure or protocol for everything that goes on in your business, so it can run like a well-oiled machine and free up your time for working with clients and living your life to the fullest!
Put your marketing on autopilot with Steps to Success 12: The Prosperous Practice Guide to Ongoing Systems. 

The Prosperous Practice Steps to Success Guidebook Series has a program for each of these 12 Things You Need to Succeed in Your Holistic Health Practice! Take a look at each item, determine where your practice needs more support and use the individual Steps to Success Guidebooks that fit your needs. Or order the whole set for a complete system to start, grow and maintain a successful health business!
Hey, remember those birds I evicted? It took a few days, but they finally learned that it was easier to adapt new habits than to hold on to old ones that no longer serve them. What about you – are you repeating the same things, hoping for different results? I encourage you to try a new approach to help you soar high in your very own… Prosperous Practice!