Get Movin' with Mothers' Day Marketing!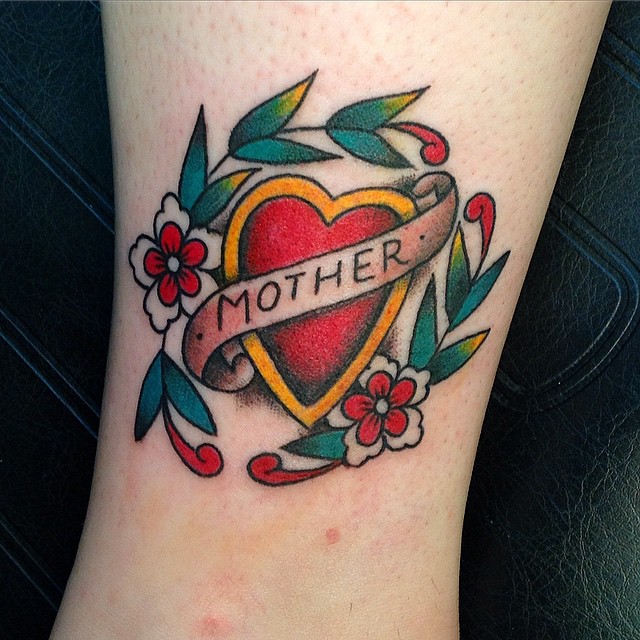 Better get ready – because Mothers' Day is coming up next month and you don't want to miss one of the top three holidays for selling Gift Coupons in your wellness practice! Whether you do massage, chiropractic, counseling, yoga, nutrition – any health or wellness modality – the gift of health is always appropriate for any occasion, any age or any size! And it is especially needed and appreciated by… mothers!
A few years ago, I started offering a new way for my clients to buy massage Gift Coupons for Mothers' Day. It was an instant success and now, every Spring, they start looking forward to it! As one of my biggest annual income strategies, it got started when I realized that many families have lots of "Mothers" to buy gifts for – moms, wives, grandmothers, daughters, mothers-in-law, sisters, aunties, cousins, nieces, friends.
With so many gifts to buy at once, a 60-minute massage for every "Mom" on their list could break the budget! So I started brainstorming ways to sell Gift Coupons that would accomplish 4 goals:
Offer affordable massage for Mothers' Day gifts

Allow more people to experience my work

Attract new clients into my business

Give my income a boost
And here's what I came up with – the Mothers' Day Money-Saver!
The Mothers' Day Money-Saver is an amazingly profitable spring sales strategy for wellness practitioners! It consists of Gift Coupons for brief sessions, sold in packages of 4 or 8 – the more they buy, the more they save per session. People buy them up like crazy for one-stop Mothers' Day shopping!
This short-session, lower-cost strategy works especially well for gift-giving occasions that have the large expense of giving gifts to many people such as Mothers' Day. Of course, you may also offer Gift Coupons for longer sessions as well.
I recommend selling Gift Coupons as a package deal because of the advantages for clients:
Save money, allowing them to buy more.

Appropriate for any age, any size, any gender or any occasion.

Easy to mail.

Gifts on hand without going shopping.
When a Gift Coupon recipient calls for their appointment, offer them an upgrade to a longer session or more service for an additional fee. Because they didn't pay for the gift in the first place, they see it as getting more for less – such a deal! For example, if their GC is for a 30-minute massage, offer to upgrade them to 60 minutes for $50, letting them know that your regular 60-minute fee is $100, for example.
This format is perfectly suited for massage therapy or other practice where you work within a specific time frame. With non-timed modalities, there are many ways to upgrade a session with more value for the client. For example, a nutritionist could offer a cooking lesson; an acupuncturist could upgrade with moxibustion; a chiropractor could add cold laser treatments. What affordable packages and upgrades are appropriate for your Mothers' Day Money-Saver?
Most of my GC recipients choose to upgrade – more massage for them and more income for me! As an added bonus, many of the recipients have become regular clients and now buy Gift Coupons for their mothers!
Another idea for Mothers' Day is to tuck a Gift Coupon into a Gift Basket containing 1 or more gifts. Sell pre-filled baskets or have an ala carte gift selection and let clients create a Gift Basket with the items of their choice. Offer 2-3 different-size Gift Baskets for different budgets. Gift options include any retail products you sell in your practice, such as support pillows, heat pads, music CDs, essential oils, aroma candles, lotions, books, nutritional supplements and much more.
To promote my Mothers' Day Gift Coupon sales, I display Gift Coupon signs in every room of my clinic, including the restroom – in clear view of the toilet! I decorate my year-round Gift Coupon Desk with a Mothers' Day theme – a pretty sign, bouquet, balloon, Gift Coupons, envelopes, pens and floral postage stamps.
To kick off the Mothers' Day campaign, I send clients an email announcement a few weeks before the holiday (that would be now – for you too!) I remind them to start thinking about their Mothers' Day gift list. Every few days, send another reminder. When you call to confirm their next appointment, remind them again.
Continue with emails throughout the month, 2-3 per week from early April until Mothers' Day. I remove clients' names as they buy, so as not to pester them after they buy.
When they purchase a package of Gift Coupons, they can either take them home or sit right down and address the envelopes – which I offer to mail for them. People love this and look forward to it every Spring! BTW, I don't charge for postage; the extra income is worth the extra expense!
Remember – Mother's Day is one of the top three occasions all year for selling Gift Coupons! Don't let it slide by without offering your clients this popular one-stop shopping experience – The Mother's Day Money-Saver! 
BROWNIE POINTS! Did you notice? I refer to Gift Certificates as "Gift Coupons" and there's a good reason for this, so let's clarify the difference between a Gift Coupon and a Gift Certificate. Most US states have laws about the expiration date on Gift Certificates. Here in Hawaii, they are valid for 2 years after the date of purchase. But call it a coupon, and you can use any expiration date you want. If part of your strategy is to use the Gift Coupon as a practice-building tool, you want people to use it quickly and not have it get lost in the shuffle! So it is more advantageous to call it a coupon and give the recipient a short time to redeem it, such as one month, in order to welcome them into your practice and serve them sooner. Check the laws in your locale regarding "coupon" vs. "certificate." You want to motivate recipients to take quick action once they receive the gift.